A teacher's life out of school…
Last night in our graduate class our professor asked what we did as teachers to build "community" with other teacher's outside of school. My first thought was of course "blogging," but I don't think that is what she had in mind. I think she wanted to know what we do with colleagues outside of school and school hours. It made me think about the "MAPS" meetings a group of teacher and parent friends and I used to have each month.
It started as a lark-a spoof off of an area club that one teacher belonged to. This club (YAP) would meet each month and discuss community activities and events over dinner and drinks. We teased her that we could do that and do it better.
So from YAP… MAP's was born. It was great fun. We met at my house or someone else's each month and "discussed" school issues, gripes and concerns. We had gratitude journals. We made gratitude baskets for area volunteers or elderly citizens. We gathered food for Thanksgiving baskets for needy families, Christmas gifts for children in the area where we knew there was a need. We talked, discussed, sometimes cried and always ate and laughed.
But it somehow came to an end. No real reason. No one to blame. Nothing other than life, time and the responsibilities of adulthood.
Last night my teacher made me remember- made me think once again. I want my MAP nights back! I am committed to starting the "meetings" this fall. I am committed to finding the time and way to gather the best of my school and home life together to make a difference in not only my life, but to the lives of others.
What do you do to combine your school, home, friend, family, and communities? What do you do in this crazy-busy-time-deprived-life to make a difference in your life; to make a difference in someone else's life?
What is your MAP's?
Link up with your "Out of School Connections"
*Coming soon a copy of my invites to our "New and Improved MAP's" and recipes for yummy food and beverages.*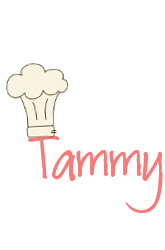 get the InLinkz code