Just a quick Saturday slice and re-post of Ashley's from Live 2 Learn fun game of "War." Today is my daughter's 18th birthday and we are in a HIGH storm alert. My hubby is smoking chicken and pork loin as he keeps an eye on the sky. Keep your finger's crossed they stay away. We have about 30 people coming for supper and I don't want to have to spend it in the basement at school.
I'll share with you two of my favorite pictures of Hadley and the picture of her "surprise cake." The lady that ALWAYS makes our cakes and I tricked Hadley and told her she couldn't do it this year. I sent her yesterday to see if she could "just do some cupcakes." Laura pulled out her cake from the back. Hadley was ESTATIC! And surprised.
Hadley Paige 3 years old
Hadley Paige Senior
Hadley's Surprise 18th birthday cake
Now on to the good stuff here is the post from Ashley on Monday and her super cool game. Also if you haven't read Tammy's from Forever in First on Thursday you need to read it too. She has a wonderful tip for writing poetry with our young kiddos.
Have a great weekend everyone. I will be partying with 18 year olds hoping the storms stay away.
J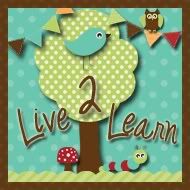 I am super excited to be a guest blogger here at Klinger Café! I am also extremely nervous because this is my first guest blogging experience. I always wonder if anyone really cares what I have to say! Just my personality I suppose;)!
Now, for what I have to share! About a month ago, a friend of mine (Hi Danny!), who is also a school psychologist, told me he (yep, it is a guy!) had an idea for a great little math game. I am not sure if this was originally his idea or not, but I thought it was genius and decided to come up with the cards to go with it. I call it Wacky War. It is played exactly like the card game War, only with a twist. Instead of having the person with the higher number get to keep the cards, the person who can give the sum or product first, depending on grade level, gets to keep the cards!
I made two versions of the cards. Both can be used for addition, but one can be used for multiplication and the other can't! The first set I created, for addition only, has my own version of a tens frame for those kindergarten and first grade friends who may need a visual to help them add the two numbers together. This set goes to ten. The second set can be used for addition or multiplication because they have a star in the middle that has nothing to do with the number on the actual card. They just add a little fancy. This set goes to twelve.
Cards
Multiplication Cards
I hope someone out there can find these useful! My students always loved to play War, so I cannot wait to break out this wacky version when I am back in the classroom! Thanks bunches to Tammy for letting me make my guest blogging debut here and if you have a chance, come check me out and say hi at Live 2 Learn!
Ashley