I spent the day in my classroom trying to transform my new space
…
when I came home opened my blog and look what I FOUND!
Wow o Wowwie
! McKenna at Project Three designs has been fast at work while I was away! It was
almost
as good as coming home to a clean house. Isn't it cute??
I decided to rename the "Klinger" part. I thought "storybook" sounded more fun! McKenna does such great work. I like moving furniture, desks (and classrooms) so she'll probably be sick of me in the next few years.
I wonder if she hires out to do classrooms, because that is not going as wonderfully. I have run into a few roadblocks like, space, janitors, principals, paint, and time. But it is the last day of May and I vowed I would not go back after today done or not. I am taking off until August. I am. I will not return. I won't. I hope.
Yesterday I attended a conference about the Common Core.
I thought there was going to be a lynching.
I think the presenters thought so too. We are in Oklahoma. They were not.
I felt bad for them. Almost.
It was so scary they completely changed the format for the afternoon. The scheduled presentation was supposed to be an overview. The redesigned presentation was about the core and the new testing. It appeased the mob. A bit.
Let's just say there are many teachers here that are less than happy about our upcoming transition. And I do mean LESS than happy. They mostly consisted of those "big grade" teachers (that's what my kiddos called them once). You know the ones. They don't seem to care a lot about integration, and spend most days teaching the same thing over and over and over and over. They were not thrilled with the idea of having to intermingle writing and math, or writing and reading.
They probably don't like their food touching on their plate either.
Integrate? Really? How dare those common core people!
I didn't grasp a lot of the afternoon talk. It was a bit above my head in regard to the testing. It doesn't pertain to first grade.
YET. I did grasp that! It is coming to first grade. Soon. EEKK.
From this conference, my reading, and other conferences I have inferred that one of the most important aspects of teaching with the common core is going to be vocabulary.
Vocabulary is what is going to connect the dots for children and teachers alike.
It is not vocabulary in the sense of teaching new (big) words. Memorize them. Test.
It is our language. The language we use day to day, year to year, in our teaching, reading, and daily conversations with our students. It's how we use the "big words" that's going to make the difference.
My favorite part of the conference was when Dr. McCaw said "Is it unrealistic for our kids to sound as educated as they are?"
There is a lot of meaning packed in that short statement.
Loved it!
Next Thursday I'll let you in on what they said about the units we teach, and an easy way to read the standards!
I am off to start my summer break now. No more classroom remodeling until August! I promise! Ok ok maybe not promise
…
.hope!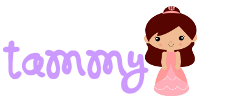 And look how cute I am over there! She was going to make me a blonde, but my bombshell days are pretty much over. Except for the highlights I get TOMORROW!!