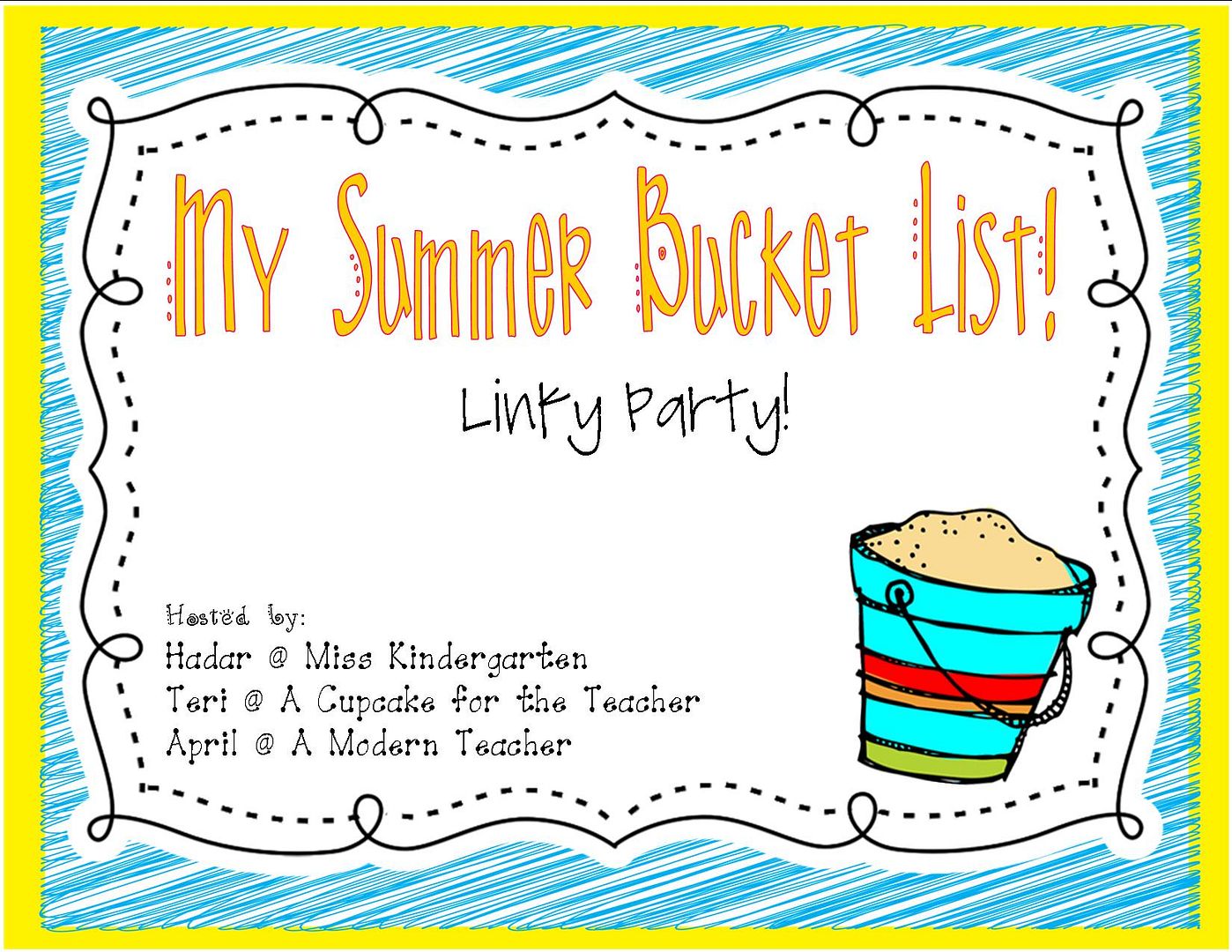 A summer bucket list, what a novel idea, I always just called it "my summer to hurry up and get done before school starts list".
I like the sound of a bucket list much better. Sounds more outdoorsy… and fun… so here goes this is what I've thought up so far. But as usual there will probably be more added daily, and much of it won't get done…and then I'll start panicking about mid-July…forget what I really wanted to do…then just give up nap and read. But here goes…
Paint my laundry room, and lay new flooring (that part is for my hubby…does that count?)
Gather/make things for daughters' dorm room
Refinish a table and chairs for my son.
Read, Write, Stalk, Slice (those are pretty much a given)
Go to the "All Write" with my bestest teacher buddy
Early mornings on the patio
Walk every morning-replace some old habits with new ones
Review the Common Core-make TpT products
Rebuild Blog Design (in the works now…be on the lookout for "Storybook Café" in lieu of Klinger Café)
Move classroom to the hotter, smaller classroom of my bestest buddy cause that's just the kind of friend I am hee hee
Spend as much time possible with my family
J
Have at least one "girlfriend's" night out
And at least one weekend away with just me and my hubby.
That's the start. Now to find a bucket big enough to hold all of those ideas/dreams…