Four days. We have four days left in our school. Four days left with these little firsties (who are acting more and more like icky seconders). Four more days to get in an author's celebration, field day, awards, report cards, ice cream celebration, pack up the room, paperwork, end of the year stuff, and of course the all-important teachers vs sixth graders yearly volley ball game that the teachers of course
always
mostly win (except the year my daughter was in sixth grade).
Four days to complete all of that and five days until the next Klinger graduation, I swear I have partied so much in the last two months I feel like it is 1982 (The year I graduated)!
I wanted to share with you the bulletin Board my teacherbuddy and I made to hang up in a local grocery store here. They are our PIE (partners in education) partners and each grade decorates a bulletin board for them each month. We always pick May. We used the cute little dog pattern from the Glyph Girls. They turned out so cute.
I also wanted to share with you this awesome book I bought this week. I bought it for my firsties, but am going to give it to my daughter. It is AMAZING! It is a super sweet story about parents sending their child out into the world. I love the bits of advice that is added to the inside of the book covers. I thought I would lay the book out at her party and let friends and family members add their own bits of advice and words of wisdom to the book jacket. And so of course I had to buy 2 more copies, one for my son, and one for my firsties. Jeeze I'm such a sap.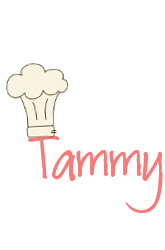 Four more days. How will I ever get it all in? But I guess I always do. How many more for you?