I'm Joining The Slice of Life Tuesday Writing Challenge you should too!
When I was young I lived in the heat and people filled valley of Phoenix, Arizona. I was born there and lived there until I was fifteen, when my parents decided to move to Oklahoma. I wanted to move to Oklahoma too. I yearned to be closer to family, and out of constant manhandle of the city. I loved the easiness of the country, and dreamed of a small farm filled with horses and animals.
I was a lucky young girl and such dreams did come true. Still today I live in the small town we moved to that spring day so many years before. I married here, and raised my amazing children here.
But there are times that I yearn for the mountains of my youth. The browns and grays of the desert dunes remind me of the dust storms on a hot summer evening. The brilliant purples and yellows of the desert blooms against their sides almost hurt your eyes in their stark contrast.
And then the "Rim" where many weekends were spent; higher in altitude- past the desert blooms, fragrant from aspen and pine, clear in breath and sight. It was my favorite. Past the crowds and cut out campsites, off the path to the secluded spots to camp and fish. Bent and limber pine tree limbs became my horse, and cool streams my water fountain.
The White Mountains higher still were for longer weekends and week-long vacations. So high snow could be found in June- a childhood dream come true. I caught my first lake trout here trolling along in my brother's rubber raft. I don't know who was more excited. Happy Jack the name still tickles as it rolls off my tongue. I think I could have been happy forever there. I probably still could.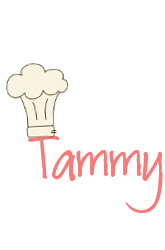 I often miss the mountains. It makes me sad. And homesick. But my roots are in the plains. The mountains of my youth will forever be there for me to visit, in my memories, when I can.