Two down and two to go, yesterday was our last Monday and my last duty day of the year. WOO HOO! Today was our Author Celebration day. We invited parents in to view our writing and see how much we have written and grown this year. We had muffins and punch, and greeted our guests with handwritten thank you notes.
We practice our mature author voices and good manners before our guests arrived, and placed our best pieces of writing out for all to view. At exactly 3:00PM our first parent arrived and our greeters were on point.
It was a while before the next parent arrived at our door, but they finally trickled in. We did not have as many guests as in years past, but thankfully the ones that did were gracious and gave all the kids equal time.
I was so proud of them. They remembered all their manners. They served their guests first, refrained from asking for seconds, and used their best inside voices, and didn't burp, snort or chase each other around the room were extra polite.
Here are a few snapshots of our celebration. Each child got a Poetry Anthology of the poems we wrote during our poetry unit including the one our principal wrote during his visit. It was funny when they opened them up to read their poetry. I had five or six come up to me and tell me I gave them the wrong poems. So we had a quick little lesson on the term "anthology."
Ignore the bare walls the cleaning has begun!
We are Authors in first grade and today we celebrated like it!
Tomorrow is Field Day. Fun games and treats all morning, movie day in the afternoon. Thursday awards assembly and board games, and the last day of our 2012 school year. I can already feel the tears welling up. I have a feeling I am not going to make it through the Kindergarten Graduation
…
so many short years ago it was my babies crossing that same stage, and now
…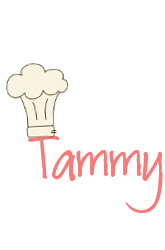 Friday. High School. Graduation. I am ready. It is going to be GREAT. I will be FINE. It will be WONDERFUL. I really am so very proud of my baby girl, and so happy to see the life she has before her. Does it just have to start this week???