"For us to have agency we have to believe that things are changeable, because if they can't be changed, taking action is futile."-Peter H. Johnston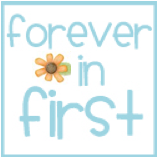 I am so excited to be linking up with Tammy today from Forever in First and her Saturday Sayings. I love reading her sayings every week and she has been so kind to let me share her Saturday with her this week. With the weather hitting the 90's today here in Oklahoma I kinda wish I was sharing her cool mountain air in Idaho too.
If you have never read Tammy's Saturday Sayings you should pop over there and check them out. They certainly hit the spot week after week with encouragement and insight.
My saying this week comes from Peter Johnston's new book Opening Minds. He is the author of Choice Words and wrote the forward for Debbie Miller's (my idol) book Teaching with Intention.
I am just a few short pages into this book and I have already learned so much, and realized so much about my teaching. I had read Choice Words a few summers ago and of course knew that our language in the classroom and with our kids is a direct result of their behavior, learning, and of course their own language.
But Opening Minds gives us the "why." The real scientific conversation of how our language and our theories of learning bond with our students theories of learning. And good news it is not boring to read! The book itself is much like a conversation with a colleague or friend.
In the first few pages I learned that there are two types of theories about being smart, fixed and dynamic. A fixed theorist believes- "I am not a good writer." A dynamic theorists believes-"I am not a good writer
…
yet!" Oh boy could I put some names with those two beliefs! Adult and students. Of course these theories do not just hold true for writing but for all aspects of learning...of life.
Life is change. Learning is change. If a child comes to us thinking they are unable to change; to see the bigger picture, it's how we approach them that can make or break their theory of learning. It's the words we choose, the way we decide to engage our kiddos that determines if they continue to be "fixed" or "dynamic" learners-people.
As of late whenever I think about change or teaching my mind goes directly to the common core. It's how we approach it- the agency we convey, the language we use that will show- Are we dynamic or fixed.
Do you have an agency for change?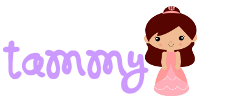 Th
ank you Tammy this was so much fun! I hope I'm invited back some time!