Don't you just love meeting new people? And to top it off you know the instant you have a conversation that this is going to be more than a causal acquaintance, it's going to be a great friendship. Well that's what happened to me this weekend.
Of course in this world of blogging, my new friend is a fellow teacher and blogger. And guess what? She is also a fellow Okie! Woo hoo my Okie blogger list is growing and I can see a bloggy meet up Okie style very soon in our future!
But I digress, back to my new friend-Kelly aka "I'm Not Your Grandpa, I'm Your Teacher." Don't you just LOVE that name? It cracks me up every time I read it. It is so true on so many levels. Who hasn't been called mom, grandma, or nana? But grandpa now that's a new one!
Kelly is just getting her feet wet in this blogging thing, but she has some really great insights and ideas to share. She is working on some super cool things for a TpT store too, so hopefully she will have one of those up and running very soon.
And lucky me because Kelly has agreed to being a guest blogger over here very soon, I know, I know I shouldn't be taking advantage of our new friendship, but hey I just love reading other bloggers work, and being able to do it on my own blog keeps me from having to stalk theirs.
I wonder what stage that is
…
If you haven't read Farley's post about hunting and blogging you have to go there NOW! She cracks me up
…
it is my life story! Scary funny!
So while you are out blogging around today or by the pool this week; drop in on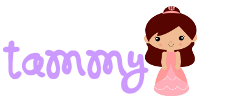 Farley and then pop in and say hi to my new
grandpa
friend Kelly. Tell her hello and that you like new friends too. You'll be glad you did.