It's here. It's finally here! June 4
th
and the official start of MY summer break. The son has been moved in and settled. My classroom is at a standstill and off my radar, done or not (ok, ok I'm working really hard on that one). Daughter is working full time as a lifeguard, and gone most of the day. So here I am settling into my summer routine.
The first assignment is to make a "writing plan for the summer and school year."
This one's pretty easy for me because about three years ago I did just that. My summer writing plan involves early mornings and my patio. I set my alarm for 5:30, get on the treadmill by 5:45, walk for 20-30minutes, fix my diet pepsi, grab my notebook and the dogs, and head for the backyard and my patio. I am usually writing by 6:30. I write for thirty minutes to an hour (or more).
The school year is a little harder. I have writing workshop every day in my classroom. The first ten minutes after the mini-lesson everyone writes, including the teacher! So for ten minutes during the school day I (and my kiddos) have uninterrupted writing. It's then time for workshop, conferring, and creating so my writing stops (mostly) and the kiddos continue on.
I'm sure my evenings will be filled with writing this school year because I'll have that empty house thing going on so I will have time each evening before bed to carve out some time.
Another great part of this camp is that you get to travel and visit different places (ok blogs). Mondays are made for warm-ups and are brought to you via Jo Knowles.
Each Monday she is getting us excited about writing with some great ideas of what to write about.
This week the warm up is to write about a childhood kitchen. This one is easy for me. I'm writing about my grandma's kitchen on my grandparent's farm in Kansas. Here is a picture of my cute new notebook I got just for this project, and here is the beginning of my journey.
I hope you decide to attend camp with Kate this summer; there is still time to sign up. I've never been to camp before. I hope it's not too deep or over my head
…
Because here I come, I'm jumping in- pen in hand!
**************

DISCLAIMER

****************
(you should too) It's the next best thing since I am not going to get to see here in Indiana this summer (trying to use my stiff upper lip here). Life happens
J
So just so you know I may or may not be breaking some blogging rules this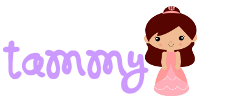 summer by blogging more than once a day, I may even blog THREE times in one day. I know, I'm sorry. But you can't say you weren't warned!