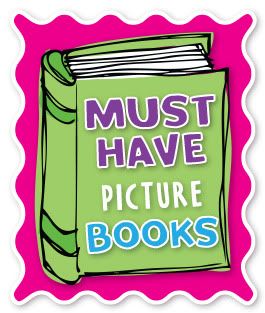 Lindsey or better known as The Teacher Wife is having a linky party that is right up my alley because I LOVE picture books. I love reading them. I love looking at them. I love BUYING them. I love writing them (or dreaming about it). And I love SHARING them! What a great idea for a linky party. If you have never visited her blog you need to rush right over, and while you are there check out her TpT store. She has some awesome products.
So now onto a few of my favorite books, I promise I'll keep it to just a few
…
. OK....I'll try.
One of my newest favorite is The Beautiful Oops
I read it to my kiddos last year and they asked for me to read it over and over again. We used it as a mentor text in writing workshop and just as a sweet reminder that everyone makes mistakes and something beautiful can and may come from those mistakes.
I absolutely love ALL Cynthia Rylant books, but The Relatives Came is probably my MOST favorite of hers. The kiddos love it and like writing their own family vacation memories after we read it.
Last is the Underwear book. Who doesn't love a good book about Underwear? The kiddos giggle through the whole book and as soon as it's done want it read again and gain. We always make a class book designing our own underwear!
That's just a very small taste of some of my favorite books. There are so so many more. But right now I'm off to check out the rest of the linkers at the party! I'll be watching for yours!
This is where I get to say ************** squirrel***********
because I have a question.
Anyone have some good advice as to what to tell a daughter that has just experienced her first break up?
A band aide ain't gonna to fix this owie and this momma is at a loss!