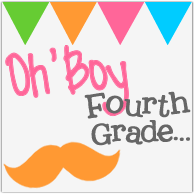 Time once again for Farley's Currently and I currently have a few moments before everyone wakes up and complains of hunger so I'm going to take advantage of the quiet and write.
This weekend I spent a few days in the big city of Tulsa Christmas shopping with my hubby. We had a good time and spent way too much money.
It doesn't matter how old your kids get you still try to get them everything on their lists to make their Christmas morning special.
We have 13 days left in school so I'm trying to get everything in order and ready so I can squeeze in as much as possible.
Plus I have my annual cookie exchange here at home, the school Christmas party, the Fire department party (gotta cook pork loins for that one), Hubby's work party, and my annual Christmas Eve bash, The holly bloggy Christmas exchange and blog post, the RACK's I have planned, buy gifts, wrap gifts, and I still have no decorations or my tree up.
Whew, I really need to get off this computer.
Have you seen my friend Kelly's newest post at Buggy for Second Grade? She has a new TpT store up and would love for you to visit. She has a really great number unit and some freebies offered there.
Also have you found The First Grade Carousel? She has a fun activity exchange she is hosting and is looking for participants. I'm joining in and you should too. Jump on the Carousel and check it out.
I'm off to clean and decorate....and watch Christmas movies! It's MY favorite!!!