It's February and I'm linking up with Farley once again for the monthly Currently! It is getting bigger and bigger! How fun is that?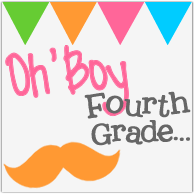 I got some really great items at the TpT super sale today. I'll share when I use them in class.
This week is a fuuuulllll week FIVE whole days. We've had only four day weeks for the last two weeks. I'm not sure I can make it. Oh but wait it's just this week then we have a four day week, a four day weekend, and a four day week….I can do that!
I am trying to come up with a cutesy Valentine craft for my kiddos to make this year to hold their Valentines in. I've seen some cute ones on Pinterest but nothing has really grabbed me yet. I want cute and simple.
Valentine's Day is NOT my favorite holiday. To me it is just a big ol waste of money, for no reason. Really. My hubby tells me he loves me all year. But this year I vowed to make it special for all my loved ones and my kiddos at school.
My bestest buddy and I have decided to make it an all-day affair…more or less. We are going to let the kiddos wear their jammies to school and have an all-day reading day, with a little cookie decorating thrown in, and of course our card exchange.